ARTEM DMITRIEV
St.Petersburg Voice Talent
---
Hello, My name is Artem Dmitriev. I am a professional voice actor from St. Petersburg, Russia. I can offer you 'remote' dubbing for advertising copy in my own studio. Audio and video ads, IVR, large texts, dubbing of documentary films, jingles, broadcast design, voice greetings, bumpers. Time to work with a professional!
My voice is the voice of many brands and companies, from mobile phone operator Beeline, to Surgut oil refineries. Mine is the corporate voice for the Russia-St. Petersburg television channel and Radio Record (Russia).
1
You send your copy by email
3
You receive an MP3 with the recorded copy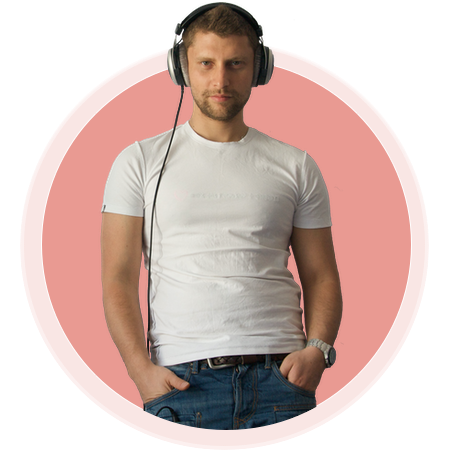 Lively, dynamic, noble and recognizable
My voice has been called a bass baritone and is often used in image advertising. However, it's just as good for dynamic club ads and in vivid ads for electronics hypermarkets. It is the ideal sound in corporate films, which demand that important information be imparted in a neutral tone, but intelligibly. Below you'll find a demo reflecting the range of my styles of presentation.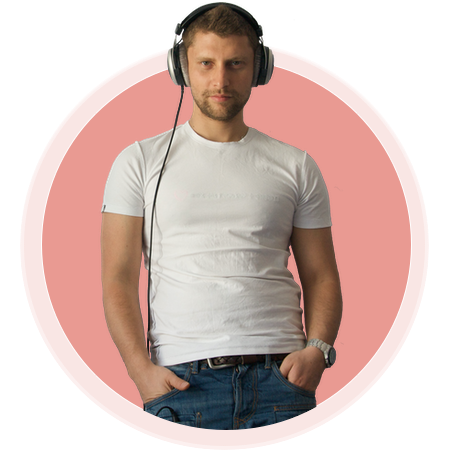 - the classic 'St. Petersburg school' sound
- recognizable voice
- truly broad experience
- undisputed high quality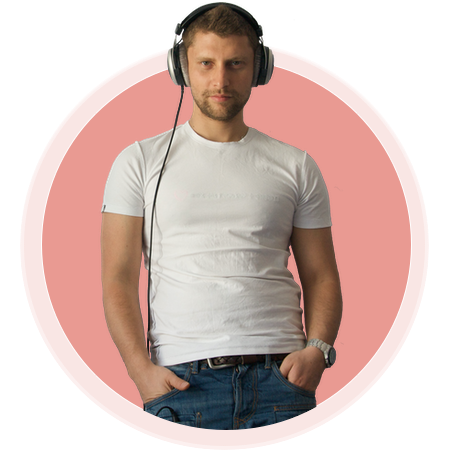 - born and raised in St. Petersburg
- worked at St. Petersburg radio stations
- worked as art director for one of St. Petersburg's downtown cafés
- author of the 'Record Chillout' programme on Radio Record
- in-demand voice talent
- have own recording studio.